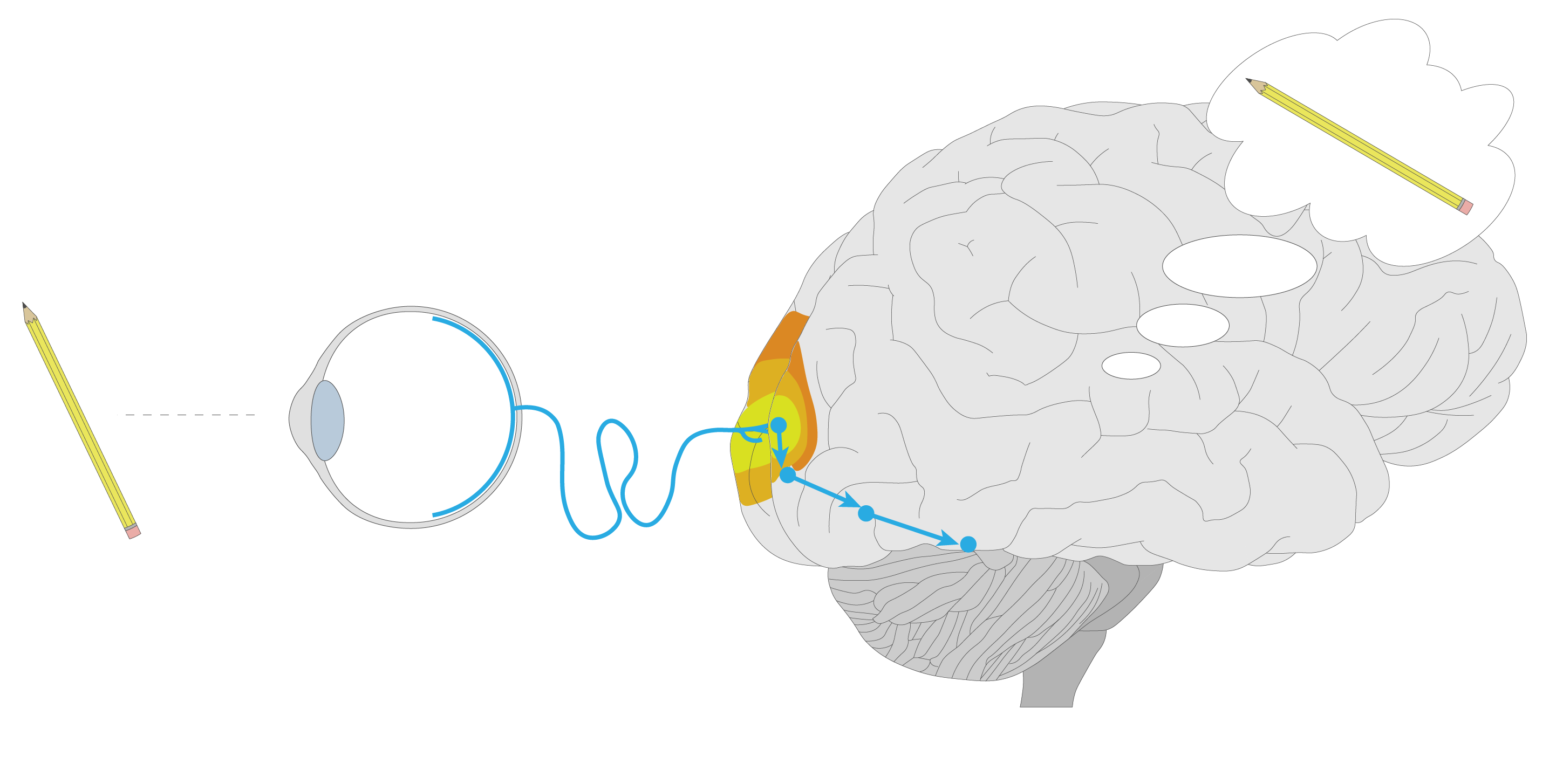 So when we see something in front of us, like a pencil, how exactly does the brain understand that yep, that's a pencil?
Like, what is the detailed sequence of steps that happens? The eyes presumably convert the light to neural signals (how?), then these get sent to the brain (where?), and then the brain does… what?
I've been reading through a bunch of neuroscience textbooks and papers for the past six months, and I think I'm at the point where I've now got the whole picture.
So here are the core pieces of this picture, with a lot of details omitted to fit it into a short blog post.
Let's start with the input.