Suppose you want to collect some signals from neurons in the brain. What kind of wire should you stick into the brain to do that? Could it be just any wire, or do you need some special brain-grade wire?
That's something that I've been curious about for a while now, so I've read a bunch of papers on the subject.
Metal electrodes
Surprisingly, off-the-shelf 44 AWG insulated copper wire is not a completely terrible choice. Its 51μm diameter (plus insulation) is a bit on the high end for a typical intracortical electrode, but it's about the right order of magnitude. If you stick it in, for a short time it has a decent chance of picking up electric spikes that nearby neurons send when they get excited.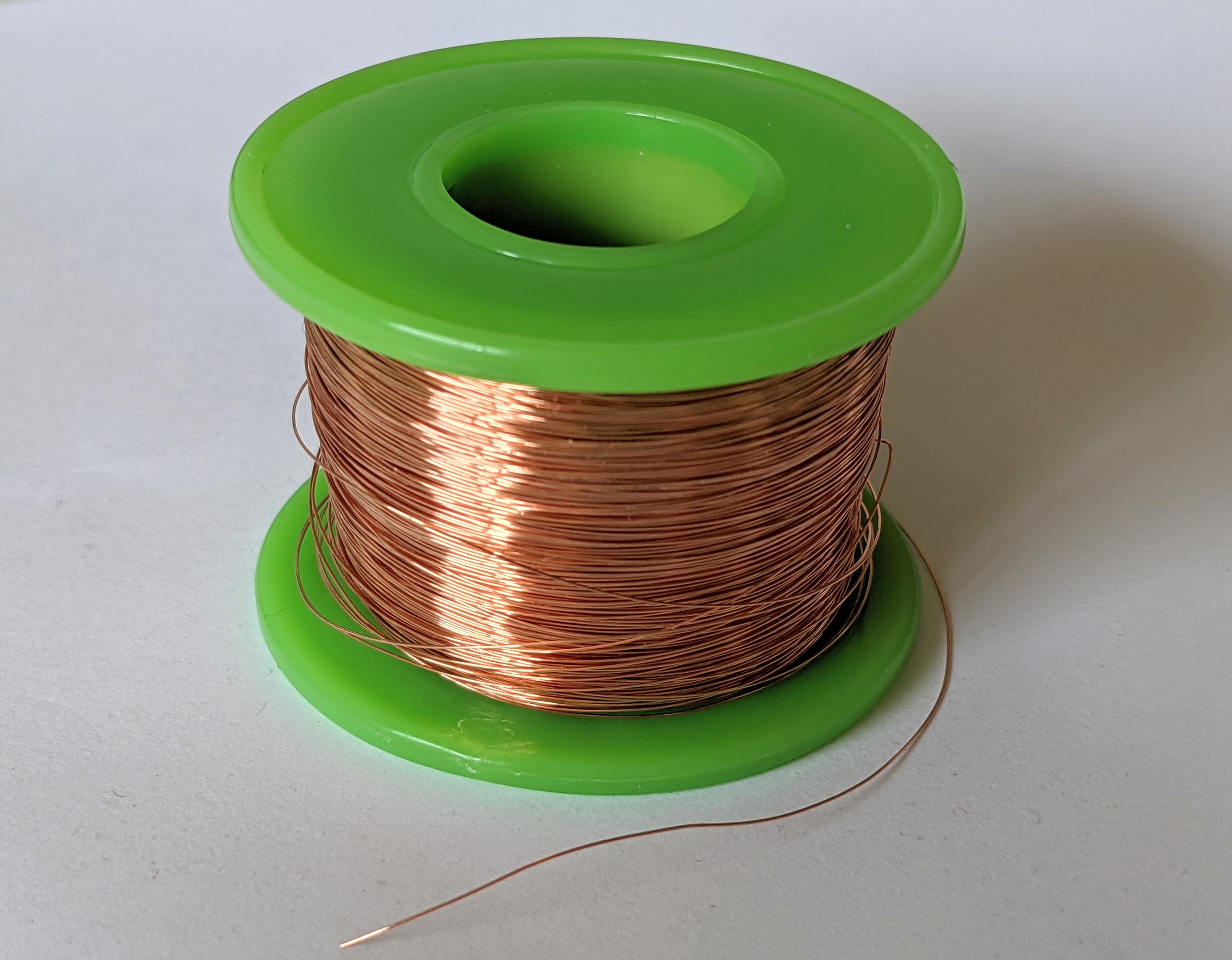 But it's still a terrible choice. First, the copper will quickly oxidize and corrode in the brain's electrolyte-rich fluid. And second, copper is toxic to the neural tissue. So don't put copper electrodes into anyone you love.